Mount Sunapee 10th Annual Fall Festival & Pig Roast
Northcape Design Build is proud to partner with our good neighbor, Mount Sunapee Resort, in its 10th Annual Fall Festival & Pig Roast Weekend, Oct. 6-7, 2018. The weekend promises to be yet another great renewal of this fun, fast-growing event –and this year we are adding something special.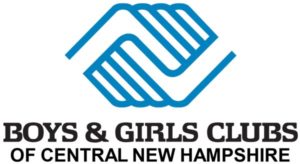 Fall is a glorious time on the mountain and early October promises to find it resplendent in peak foliage. As part of the festivities on Saturday, October 6th, Northcape Design and Mount Sunapee will present the 1st Annual Duck Drop, with proceeds going to support the Boys & Girls Club of Central New Hampshire http://www.centralnhclubs.org.
Watch and win as rubber ducks free fall from the chair lift toward targets the whole way up the mountain. It's all part of a full afternoon of fun and prizes – including a chance to win $1,000,000! Yes, that's one, million, dollars!
Northcape's long mission to build custom homes for the residents of the beautiful Lake Sunapee area has made us aware of how fortunate we truly are, and why it is so important to give back to our community. That's why we have chosen to chip in for the Boys & Girls Club of Central New Hampshire.
Their mission, to "inspire and enable young people in need to reach their full potential as productive, caring and responsible citizens," speaks to us. They offer a safe place of belonging, with caring adult mentors who oversee programs for academic and leadership development, emphasizing physical fitness and healthy living habits.
That's something we can all get behind.
So join us at the mountain for old-fashioned games, pumpkin carving, hayrides, aerial chairlift rides, a beer patio and, of course, spectacular BBQ food! Come bid a fond farewell to summer, make your early wish for a snowy ski season from the summit and together let's help the young people of central New Hampshire find their home away from home.
We hope to see you there.
Thanks,
Brett
Brett R. Cusick, CGP | Principal
Northcape Design LLC | PO Box 549
3 Alpine Court | Sunapee, NH | 03782
Office: 603.763.2477
Cell: 603.848.1194